We hope you're enjoying this sunny, mild day!  However, we'd like to direct your attention to your lawn!  It's easy to forget about your lawn in the winter, but we want to point out that this winter has NOT been kind to our grass.  Basically, all of Oklahoma is experiencing drought conditions.  About half of the state is under Severe Drought, and the other half under Extreme Drought.  This is not good.
Precipitation provides insulation to your lawn and landscape to protect them in freezing weather.  In 2017 we had 3.42 inches of rain in January.  This year, we had .26 inches in January.  That's POINT 26.  As in… practically none.
So!  When we have nice days like today and tomorrow, drag out the hoses and give your lawn a good soaking.  We know it's a lot of trouble, especially if you have stored your hoses for the winter.  But your lawn is literally dying for a drink, and your trees and shrubs are feeling the drought as well.  Without water, they may sustain damage when the temperatures plunge again.  Watering may be a pain in the butt, but you'll be glad you did it!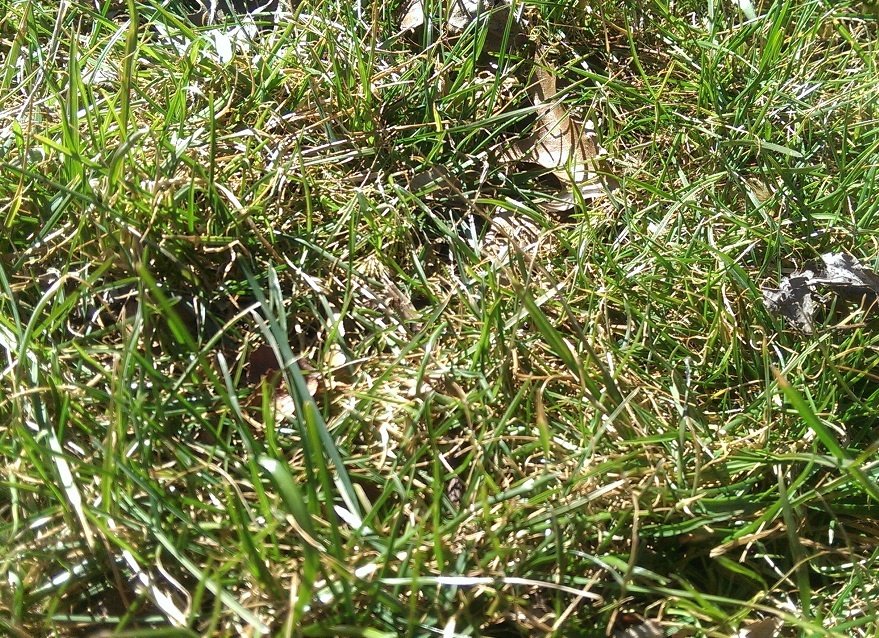 A little reminder about weeds
 We have started our first application of the year which contains both pre-emergent weed control and post-emergent weed control.  The pre-emergent prevents certain weeds from germinating (like crabgrass) and the post-emergent gets rid of the weeds present in your lawn now (like henbit.) 
If you do have weeds present in your lawn now, please remember that although the weeds will die, they will remain in your lawn until the first time you mow.  It is too early to mow right now, so you will have to be patient.
Also, the weeds may just quit growing because they're dead.  They will not turn brown in the winter the way they do in the hot summer sun, so you may think they aren't dead, even though they are!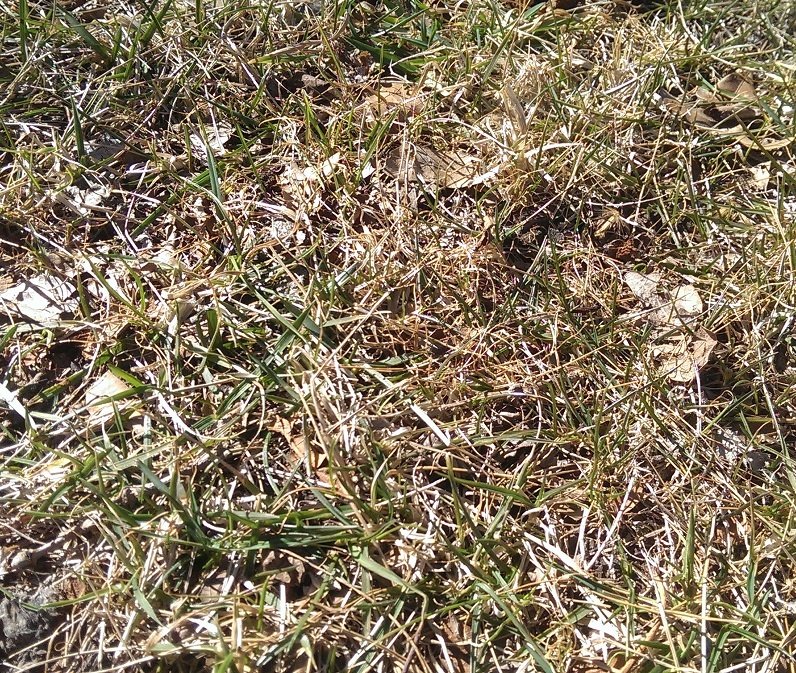 Henbit in dormant bermuda grass
Don't forget to feed the birds and fill your birdbaths when you can!  Cold weather and a lack of water prevents birds from finding worms and bugs to eat! 🙂 
With all that said, it's not too early to think about spring!  Consider getting our Flowerbed Pre-Emergent Treatments to keep flowerbed weeding to a minimum!  Click here for a free estimate!